"corazon tu sigue" Print by Rosario Sotelo
PA039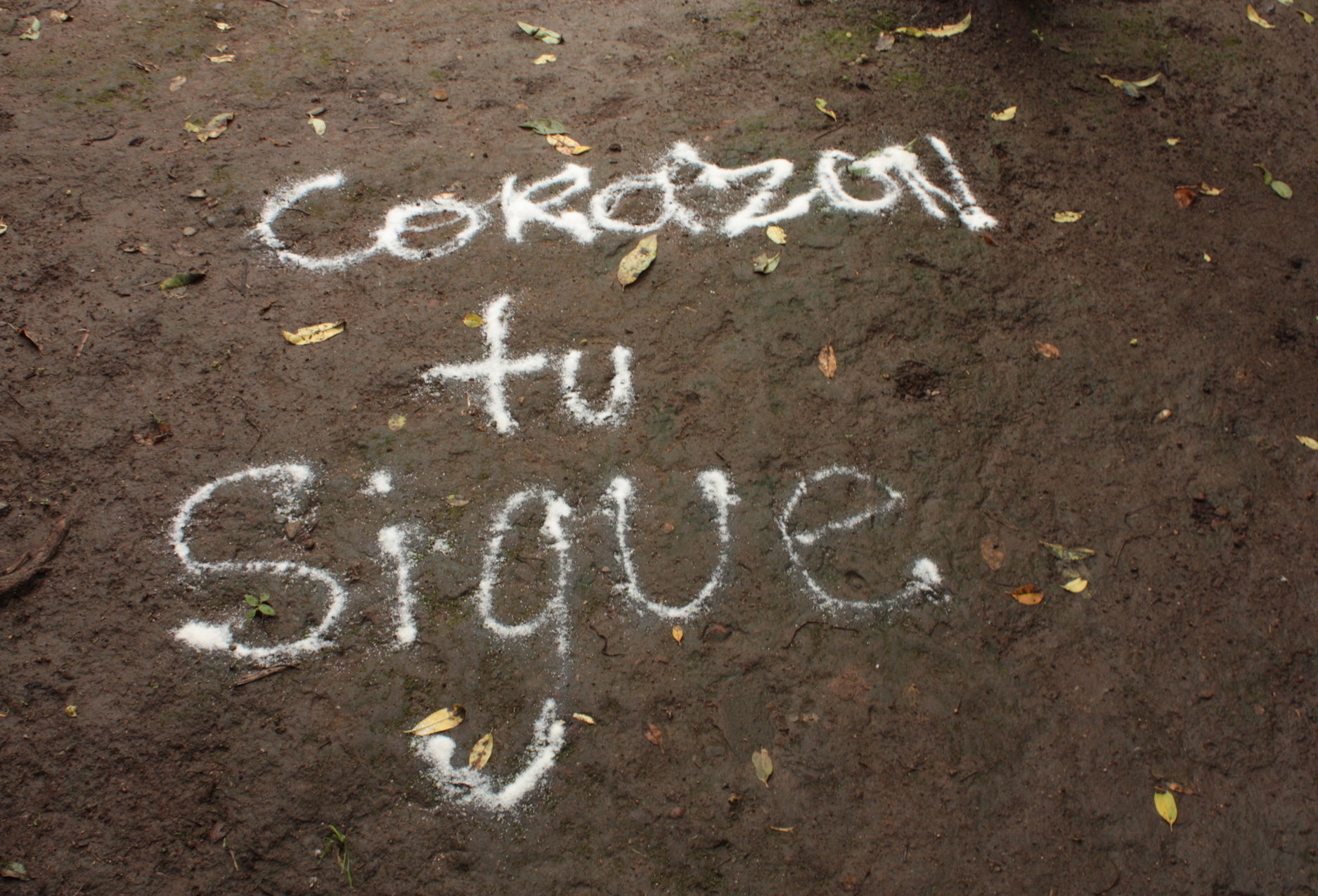 "corazon tu sigue" Print by Rosario Sotelo
Digital Print.
8.5'' x 11'' Framed Print
2017
Rosario Sotelo travels the world to capture the light and spirituality of people walking the labyrinth of internal spaces. She attended the San Francisco Art Institute where she received her MFA. Her work has been shown at the Laboratorio Arte Alameda in Mexico City, the New York Film Festival Views of the Avante-Garde, and the REDCAT in Los Angeles. Her work draws from her background in psychology and the questions that inspired her to study consciousness, as she began to ask the same questions with a camera.
http://www.galeriadelaraza.org/eng/exhibits2/archi...