Irene Dogmatic Blue Selfie
00014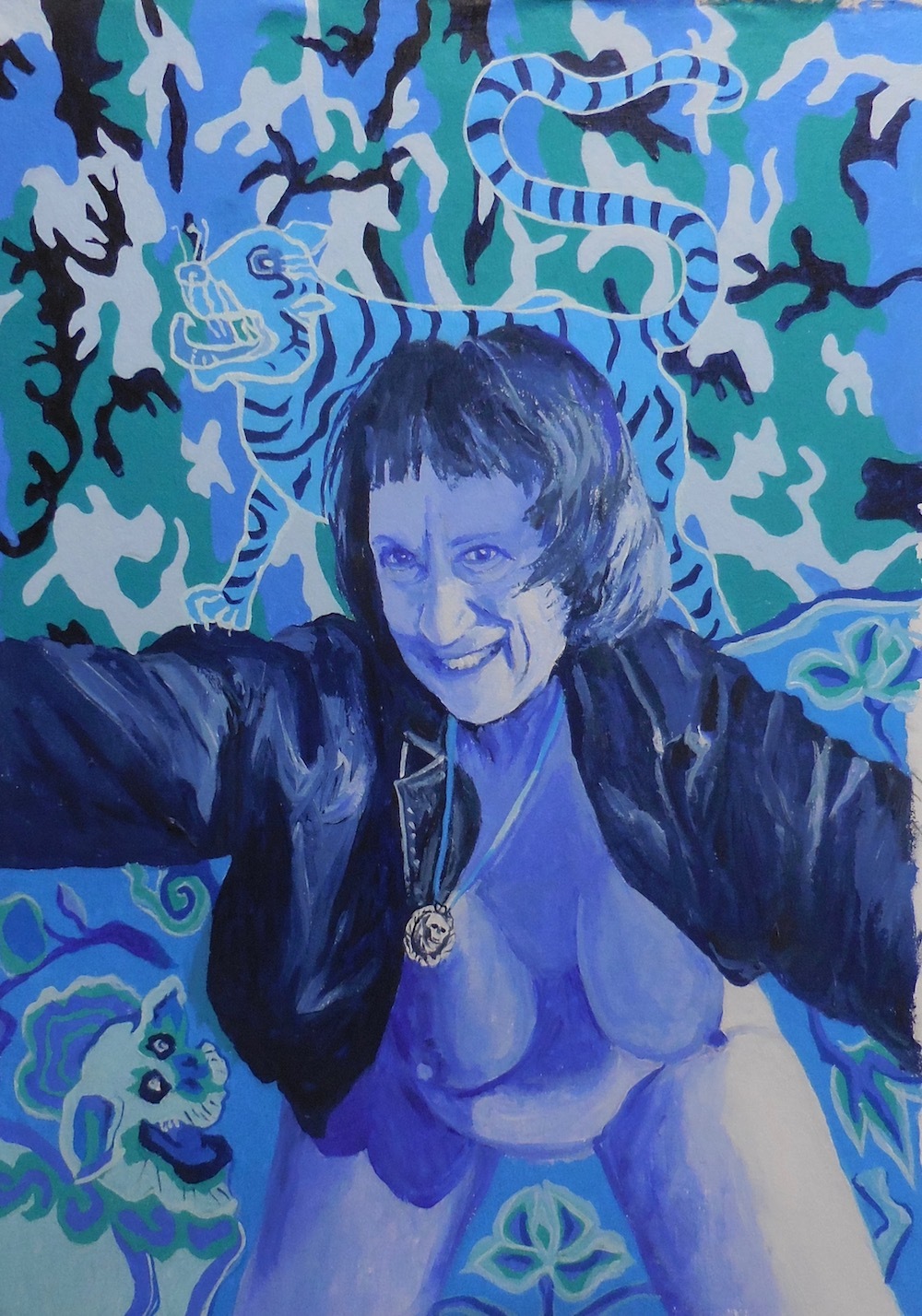 BLUE SELFIE, acrylic on canvas, 27" x 20"
A painting expressing the artist's feelings of passion towards her lover.
Irene Dogmatic actively started her career as an artist in 1972. She has lived and worked between San Francisco, New York, and Berkeley. Being both a visual and performance artist in SF in the early 1980s, she was active in the Punk Scene with her bands The Beautykillers and the Kahunas plus SST. Travel writing and poetry are a constant as is Correspondence Art which she became involved in during the 70s. Her first solo show at Pro Arts, Project Space opens on December 7 through January 3, 2019.
Dogmatic's art is about her emotion and perception of the world and politics, "I have always found American Politics distressing and as time goes on it seems more polarized until now it is just over the top."
The artist has shown with Pro Arts at the project space. More info can be found here: https://proartsgallery.org/event/irene-dogmatic-de...

The artist: https://www.irenedogmatic.com/paintings.html