Adult Chinese Calligraphy Class Trial class
00023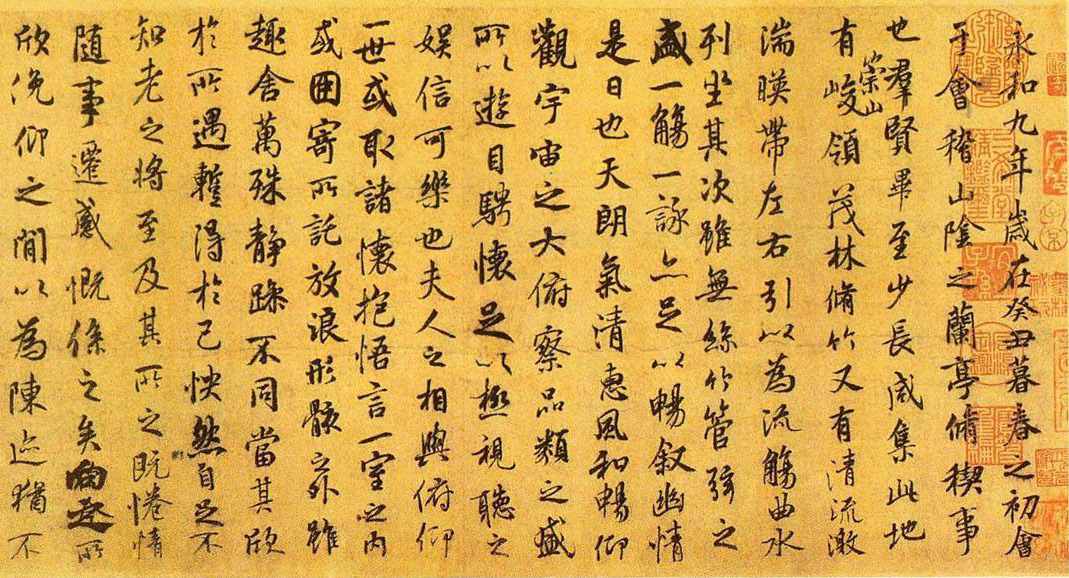 Schedule and fee:
April 20- June 22, 2019
Saturday 10:00 – 12:00 AM
Ten people each session, please register by April 18th. Non- refundable one week before the first class.
Register with a friend to get a 10% off of the class fee.
1st Time Trial rate $30 (First class of the package)
Drop-in rate $50 due on the day of the class
5 class: $240 + $30
10 class: $430 +$30
Pro Arts memberships 10% off (bring the membership card in the first day of the class)
Material fee $30 due on the first day of the class.
Please email gallery@proartsgallery.org for questions and alternative time for classes.
---
Session 1
Mini-lecture: The Chinese Calligraphy Tools
Workshop: Experience the Seal Script I
Session 2
Mini-Lecture: A Brief History of Chinese Calligraphy I
Workshop: Experience the Seal Script II
EXAMPLE OF THE SEAL SCRIPT: RANGZHI WU, CIRCA 489-520AD
Session 3
Mini-Lecture: A Brief History of Chinese Calligraphy II
Workshop: Experience the Clerical Script I
Session 4
Mini-Lecture: Rules of Chinese Calligraphy
Workshop: Experience the Clerical Script II
EXAMPLE OF THE CLERICAL SCRIPT: CAO QUAN MONUMENT, CIRCA 185AD
Session 5
Mini-Lecture: Appreciate Chinese Calligraphy
Workshop: Experience the Cursive Script I
Session 6
Mini-Lecture: Calligraphy in Watercolor Painting
Workshop: Experience the Cursive Script II
EXAMPLE OF THE CURSIVE SCRIPT: SUN GUOTING, CIRCA 687AD
Session 7
Mini-lecture: Contemporary Chinese Calligraphy and its Development
Workshop: Experience the Regular Script I
Session 8
Mini-Lecture: The Four Grand Masters of the Song Dynasty
Workshop: Experience the Regular Script II
EXAMPLE OF THE REGULAR SCRIPT: YAN ZHENQING, CIRCA 779AD
Session 9
Mini-Lecture: The Greatest Chinese Calligrapher in History
Workshop: Experience the Semi-cursive Script I
Session 10
Mini-Lecture: Contemporary Chinese Artist and Calligraphy
Workshop: Experience the Semi-cursive Script II

EXAMPLE OF THE REGULAR SCRIPT: WANG XIZHI, 353AD